I weekenden d. 21. og 22. november deltog Foenix i to Rally prøver Champion klasse. Lørdag blev det til en 3. plads med 92 point, og søndag deltog han i "årets rally hund" og blev nummer 10 !!
This weekend the 21st and 22nd of November, Foenix took part in 2 Rally trial, champion class. Saturday he was 3rd with 92 point and Sunday he took part in "rally dog of the year" and was nummer 10!!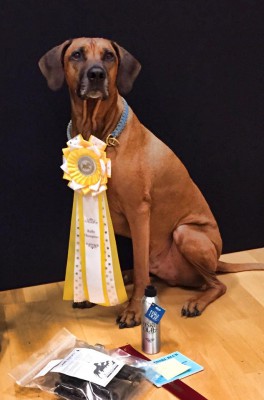 Saturday the 14rd of November Foenix and Karina won Rally Champion class at the trial i Vamdrup with 96 of 100 points! Soooo proud of Karina and Foenix!